General Terms and Conditions
Prices
Paramedic Pete is not VAT registered as the turnover does not meet the minimum threshold to be VAT registered as stated by the Inland Revenue. The price stated is the price customers pay with exception of postage costs and any associated discounts.
Postage & Packaging
To keep postage and packaging prices low, postage and packaging is charged by weight and calculated at the checkout. Products will have a weight estimate displayed in the 'Additional Information' section of each product. Please note that these estimates will have plus or minus tolerances as different suppliers and variance of product materials may affect weight. The below chart shows unit measures of grams, weight ranges with a shipping (postage and packaging) rates in £ GBP.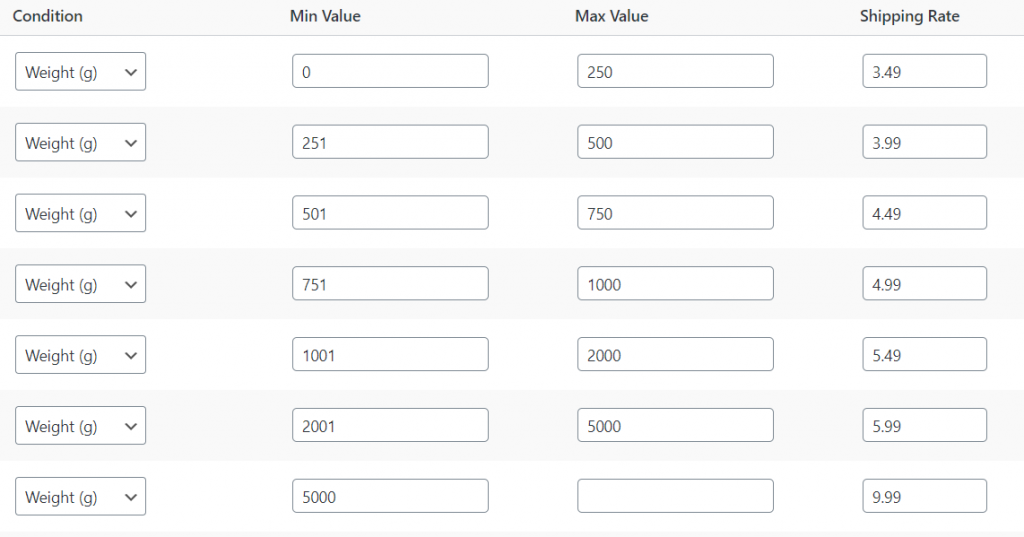 Delivery TIme
Our team are still active frontline emergency workers and work around full time jobs to provide customers with the best possible service we can. We estimate to provide up to 7 working day delivery service. During the COVID pandemic delays in postage is likely and our delivery times may be extended, which is out of our control.
Invoicing and Payment Terms
Unfortunately, we do not offer invoicing on account. Our main method of invoicing is through our website and though pro forma invoicing with direct payment via credit or debit card. E&EO – Errors and Omission Excepted. In certain circumstances cash or bank transfers be facilitated.
Cancellations & Returns
Under the distance selling regulations, customers have the right to cancel within 14 days after purchase. If you are not satisfied within 14 days of purchase please return unwanted items to Paramedic Pete, PO Box 12921, COLCHESTER, CO1 9UX for a full or part refund. Part refunds will be issued based on some items being kept. We do not refund any postage relating to the return of unwanted products. You must notify Paramedic Pete within 14 days if any product is deemed faulty. Paramedic Pete may offer a choice to customers for a product refund or product replacement whichever is most suitable. Any claim of damage, faulty products or intended returns identified after the 14 days will be dealt with under the discretion of the Paramedic Pete team.
Bespoke items, such as Author's signed copies are not returnable or refundable unless items are deemed faulty. Products ordered via Amazon direct, cannot be returned to Paramedic Pete. When customers order direct from Amazon; their contract lies with Amazon and not Paramedic Pete. You must contact Amazon to resolve any issues relating to your order.
Contact Details
Our preferred method of contact is through our email address: info@paramedicpete.uk
Our postal Address: Paramedic Pete, PO Box 12921, COLCHESTER, CO1 9UX
Our telephone number: 07923 652767, charged at mobile phone rates, please see your mobile phone contract, tariff or service provider for further details of charges.
Please note there may be delays in replying, as some of our team are still serving the community.